Shakina Small - Kina (The Prophetic Poet)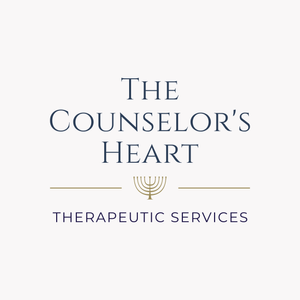 Kina (The Prophetic Poet) is "available for all ages, for all occasions"
"Walk, Talk, Live Success -- I'm better than blessed because I am blessed by the best"   Who is Shakina? She is a Biracial Messianic Jewish Woman; a wife and a mother of three grown, children; while looking at her, it's hard to believe that she is in her mid-40s.  She's a Master's level Psychotherapist, LBC, Spoken Word Poet, Minister, Author, Promoter, Actress, Motivational Speaker, and Entrepreneur. She has over 20 plus years of experience in counseling, traveling as a Prophetess, Speaker, and Spoken Word minister to different churches, schools, detention centers, organizations, conferences, and various youth and young adult events.
She has a unique style of reciting her poetry and is widely known for her inspirational parables and mottos. She is fueled with a burning passion to teach young people how to seek their purpose, reminding her audiences "To give Elohim (G-D) your first fruits, your youth, and He doesn't need your leftovers... Serve Him while you have a chance". She graduated from grand canyon University in 2019 with her Master's in counselor. Before that graduated in 2012 with her Bachelor of Science Degree in Human Services from the Center for Urban Theological Studies (CUTS) credited by Geneva College. Before that, in 1998 she received her Associate Degree in computer networking applications. And before that, she went to school as a medical assistant in the early 1990's. Not until 2003 she discovered that Elohim was calling her in the Human Service field. She always wanted to help people and wanted to see them change for the better. She also served as a Youth Leader at the Eagle's Nest Christian Fellowship Ministry. In 2009 is when she joined her human service skills with her poetic ability. While working at Horizon House as an Employment Specialist/Case Manager, where she taught life skills to at-risk young adults and inculcates poetry workshops on how poetry and spoken word would be used as a therapeutic tool to aid individuals with mental health and disabilities. Her spoken word single "First Love" was in rotation on Gospel Highway 11 and WDAS AM, being the first spoken word minister ever aired on a local gospel radio station. She also published her first book "Scribes in Stilettos through Johnson Publications. She was also the first spoken word minister to perform on the Unity Day gospel stage in 25 years.
Today, she is busy working as a therapist within her own practice (The Counselor' Heart Therapeutic Services). She currently operates her own youth therapeutic drama program during summer and after-school Stage It Up Youth Theater Group; www.stageitupdrama.com. She is the Founder and CEO of her own promotional company K-Modulation, LLC "where words come alive" where she is the first who has pioneered a major platform for Spoken Word Artists and Inspirational talent in the Philadelphia area through promoting spoken word competitions and talent showcases for youth and young adults.  
In addition, she offers promotional and event planning services for other companies, organizations, and churches.  She also worked in the Philadelphia Prison System as an activity therapist providing mental health and group therapy services through creative expression to inmates.  
In 2015 she and her husband obeyed the voice of the Lord and opened up our home to have Shabbat services on Friday night and bible study on Saturday morning.  This was the birth of their ministry Fiya Lyfe Ministries, which is a bilingual and multicultural ministry.  Fiya Lyfe Ministries is committed to love, support, teach, reach out, challenge, pray with, and birth the greatest in G-D's people. In December 2016 Shakina and her husband were both ordained as Pastors and both were affirmed in their ministry gifts as a Prophet and Prophetess under KAIROS International Training Center Apostle Detrick Lamont Gaskins.  
Additionally, she is in the process of publishing her poetry book Childhood Dreams "poetry from a child's mind.
"My poetry has one purpose, to compel hearts, convince minds, and touch souls for Christ." "I minister through poetry under the Master Poet" for information visit me at www.k-modulation.com
Shakina's Speaking Topics and Presentation
"Keep Your Head Up and Legs Close"

Spoken Word Poem for prevention of teen pregnancy. Shakina using this poem to teach young ladies the importance of respecting their bodies and the consequences of wrong choices. Being a teen mother who struggled to raise her children she encourages young ladies to choose a different route. "You don't have to have my testimony you can choose differently" Shakina shares her story about being in foster care, being adopted , being sexually abuse , overcoming sexually addictions , homelessness , poverty and etc. to living the life she has today through God's grace and mercy. 
"Dare To Be Me"

Spoken Word Poem for self-esteem building. Shakina using this poem to encourages youth and young adults to aim to be themselves. To be all that God has created for them be. She using the example of playing the game truth or dare. "Know the truth about yourself and I dare you to change it" Through this spoken word poem she dare's her audiences to look with in themselves to change their lives for the better. She also using the theme "Dare2BMe" to promote talent showcases to give youth a platform to express themselves in a positive atmosphere.  
"Faith, Wisdom and Favor (F.W.F)"

3 keys to success for today's youth. Shakina use this topic as a workshop to build self-esteem in the lives youth and young adults. The purpose of this workshop is to motivate students to seek the best in themselves /build a better you. During this workshop she will attempt to teach students how these three motivational keys can be used as building blocks to build self - esteem in today's youth. "Faith is what & who you believe in, wisdom is doing what's right at the right time, favor having God grace on your life" For ministries Shakina also quotes how the "Bible is their text book for life." Teaching them how to understand the Bible on a level they can understand.  
"Raising your children with purpose"

teen parenting skills. Shakina talks about how God gave her the wisdom to raise her children even though she was a teenage mother. With the help of the Lord none of her children became teen parents. She wants to share this knowledge with other teen mothers so prayerfully their children will make better choices. "Do better for yourself so you can do better for them" She shares how with the help of the Lord she bought her first home at the age of 27. It was important for her to move her children out of a poverty neighborhood so they can have what she didn't have.
"Give God your first fruits, your youth, and God don't need your leftovers...serve God while you have a chance".

Shakina using this topic to encourage youth to seek their purpose in God while they are young. She talks about how some of us waste  a lot of time and energy on drugs, sex, criminal activity and after life has beat us down now we say; use me Lord.
"Poetry and The Art of Expression"

The therapeutic benefits of performance poetry. Shakina knows all too well how poetry was an outlet for her. This workshop using Poetry in its written and expressive form empowers individuals by helping their find their voice. The writer embodies the visualization of the work. It becomes a catalyst and companion of transformation. Practice of these art forms becomes a leveling ground as the artist engages other wordsmiths, readers and performers. An entry for social inclusion, collaboration, interaction and engagement is provided. Both internal and external conflicts can be resolved and the healing acceptance of self materializes.
One Woman Show: Shakina performs a one woman show where she demonstrates how she overcame, foster care, sexual abuse, a promiscuous lifestyle, teen pregnancies and abusive marriage to inspire other women that they too can overcome life struggles and live a blessed life. The skit can range from 3 to 45 minutes depending on what is needed upon booking.
Connect with Shakina Poet
Peanut T-Shirt from K-Modulation